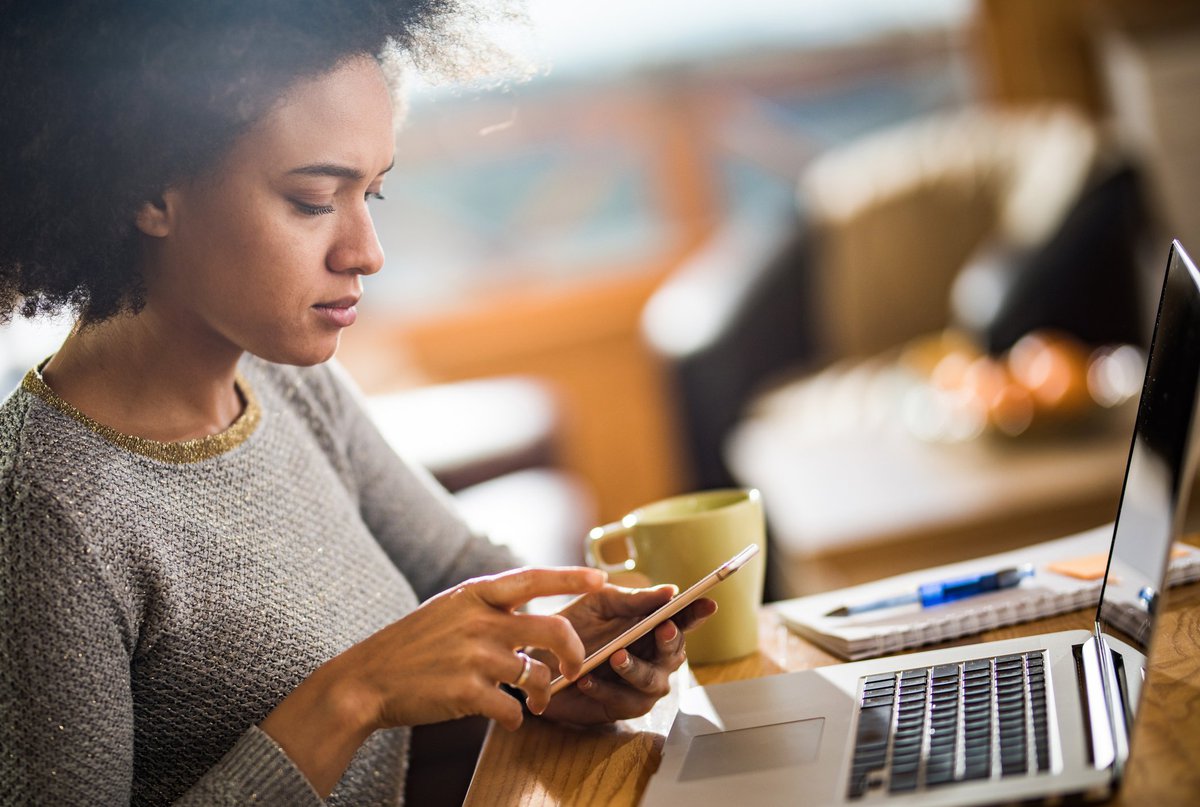 Sales can be exhausting sometimes. Research from Sirius Decisions suggests it takes around eight cold calls just to reach a prospect, let alone move them through the sales cycle to a sale, which is why it's no wonder the turnover rate in sales is sky high.
But when you really get rolling and your sales techniques are closing deals left and right, there are few feelings in the world that are more exhilarating, not to mention what it does for the bank account.
So if you're stuck and trying to figure out how to get some momentum, it's time to return to basics and implement a few tips to get to the next level.
At a glance: Sales tips your business should try
Create a customer profile
Get referrals
Set goals
Believe in the product
Ask for the sale
Introduce some urgency
Send a thank you note
Explore new opportunities`
Our favorite sales tips for small businesses to try
There are obviously a million different tips when it comes to sales success, but we wanted to boil it down to some of the most essential sales tricks for small businesses — things that you can implement today. We've broken them down into tips for prospecting, contacting, closing, and following up.
Sales tips for prospecting
Prospecting is a very important part of the sales process, because if you don't do this part right, you waste a lot of time on customers who were never likely to buy in the first place.
Good prospecting saves time down the road and makes it easier to build momentum by closing more sales.
To do it well, there are a couple of key tips you should follow, particularly when it comes to B2B sales.
1. Create a customer profile
More than 40 percent of salespeople say prospecting is the toughest part of the sales process, even more so than closing, according to research by HubSpot. A big part of why that is is that it's so tough to know where to find them.
That's where a customer profile comes in. By knowing who your ideal customer is, you will come up with ideas on where to find them.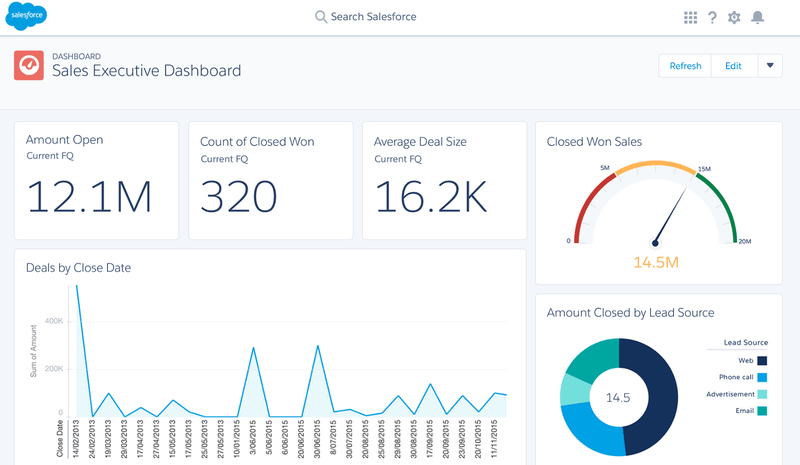 For example, if your research tells you that the most profitable customer for your company are mid-level IT managers, create a list of companies in your field and then find out who their IT managers are based on company directories or an inquiry to the company's main phone number.
How to put creating a customer profile into action:
Creating a good customer profile is all about taking an active interest in your customers.
By understanding who they are and what makes them tick, you can create a profile that will guide your future sales activities.
Use your own data: If you're not collecting your own data, now is the time to start. Use sales tracking software with reporting and analysis tools to break down what your typical customer looks like in terms of title, needs, and other important factors that define your typical client.
Revise the profile frequently: The customer profile should not remain static: you should continually revisit it if there is a shift in the direction of your company or the unveiling of new products that would cause you to go after a different type of customer. For example, a car company shifting its focus from SUVs to hybrids might target an entirely different customer and lifestyle.
2. Get referrals
A warm contact is worth a hundred cold calls when it comes to B2B lead generation, and you have a great source that can supply them: your current customers.
Contact a few happy customers to catch up and ask them if they are enjoying the product or service. This is a perfect time to ask them if they know of anyone else who might find the product useful and if they would be willing to provide a referral.
Your customers understand the realities of the business world, so there's no shame in offering a quid pro quo, such as a referral to their business, if possible, or perhaps some extras, like a free upgrade to their service.
How to put getting referrals into action:
Good salespeople can make their entire sales quotas simply off of referrals if they're skilled enough at it, so it's a great way to boost your bottom line. Follow these tips to improve your chances at landing them on a regular basis:
Don't just take any referral: You have to be somewhat careful with offering incentives for a referral, because you don't want your customers just sending you any name they can come up with. It should be someone in a similar position with similar needs as theirs. Consider offering an incentive only if you close a sale.
Make it a habit: Every conversation with a client is an opportunity to get a referral and perhaps another sale. If a conversation goes well, get in the habit of saying, "Oh, by the way…" and ask for a referral before you hang up.
Sales tips for contacting prospects
Prospecting is important, but even the Glengarry Leads, those prized leads up for grabs in the film Glengarry Glen Ross, won't get you sales if you don't pick up the phone and contact the customer.
But it's a hurdle, and many salespeople wonder how to approach it in order to maximize their success. You'll want to concentrate on the following two points to have success here.
3. Set goals
The simple act of picking up that phone and dialing can be daunting, and it's not uncommon to procrastinate with other activities.
However, that's not moving you toward your sales goal. Every day you should be working toward a number in terms of how many potential clients you contact in a day.
One good way to achieve your goals is to use automatic dialing. It's a lot easier to pick up the phone when the computer is doing it for you. Some of the best CRM software options will automatically dial the leads so you can focus on making the pitch.
Vtiger Sales CRM: Vtiger has a Call Center extension for $69/month that allows semi-automated call scheduling. The software can force the user to make calls, although the user can snooze them.
Close: Close offers the Power Dialer that is fully automated, which they claim can help you make 300 or more calls/day. It also automatically logs and records calls if you choose.
Agile CRM: Agile's Auto Dialer offers one-click dialing, call recording, call logs, and analysis. You can select multiple contacts and dial them one-by-one, automatically or manually.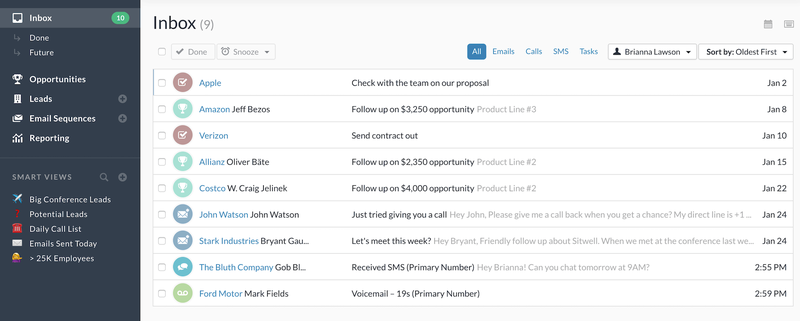 How to put setting goals into action:
Setting goals is vital to sales performance because it gives you a target to shoot for; otherwise, you're just flailing in the dark. But it can be a tricky thing to master.
Don't be "realistic": A lot of times, we sell ourselves short, setting goals that just aren't ambitious enough. When it comes to contacting clients, you should set goals that may be a little bit out of your reach, pushing yourself to do a little bit more than you normally would.
Make adjustments: Still, it's easy to get frustrated when your goals are too ambitious and you fall far short. Make adjustments each period so that your goals are just out of reach, but not too far out of reach. And compare your performance from the most recent period to the last period to encourage yourself that you are improving.
4. Believe in the product
You're not going to be a good salesman if you don't believe in the product or service you're selling.
Every call will be filled with hesitation and trepidation, and the customer will detect that, making customer acquisition all but impossible.
On the other hand, if you truly believe your product will help the client, you'll have the confidence you need to make the sale.
So what do you do if you don't believe in the product? That's a tricky question, especially if your job literally depends on successfully selling one specific product. However, there are a couple approaches you can take.
Find something about the product you like: OK, maybe the IT solution you're selling lacks a bit of power compared to your competitors. But maybe it has superior cybersecurity, and you can emphasize the peace of mind angle to your clients.
Be willing to move on: The fact is, if you can't get behind any aspect of a product, it's time to look for a new gig. Believing in your product is so vital to sales that you should absolutely consider doing this if necessary. And if the product is hard to sell, you may be out of a job soon anyway.
How to put believing in the product into action:
Bringing a positive attitude to every sale is vital, and most of that comes from believing that the customer is going to love you for what you're about to introduce to them. Here's how to go about that.
Talk to the product's biggest fan: Oftentimes salespeople don't use the product they sell, so it's hard to fully understand the joys it can bring. Have a conversation with one of your most loyal customers about what they love about the product, so they can sell you on how wonderful it is.
Focus on the problem, not the product: It's easy for salespeople to get lost in the product itself and forget their primary purpose is to solve the customer's problem. By describing in detail how the product will fix that problem, you make a clear and compelling case for why the customer should make a purchasing decision, and why you were right to bring the product to their attention.
Sales tips for closing
Ah, the close: the most mystical, rewarding, and confounding part of the sales process.
Some people seem to be a natural at it, while others dread it even after sailing through the pitch. The next two tips can help you get over the hump of the next sale.
5. Ask for the sale
This seems like basic advice, but you'd be amazed by how many times salespeople make the pitch and just leave things at that, hoping the client will be the one to ask to buy. But that's not how it works.
You have to hold the customer's hand throughout the sales process, and that includes the buying part. So when it's time to make a purchasing decision, tell the client that.
How to put asking for the sale into action:
Closing the deal is all about being proactive and guiding the customer to the next step. That's why asking for the sale is so important.
Ask for it often: Sometimes salespeople spend a half hour on a pitch, not realizing they made the sale five minutes in. Ask them several times during the pitch if you've provided enough information for them to make a purchasing decision. If the answer is no, keep going and ask again later.
Be prepared: It's your responsibility as a salesperson to serve the customer in every way, and that means taking care of all the tough parts of the sale. The customer's only job should be to say, "yes." Make sure all the paperwork is ready to go so there is no opportunity for your client to come up with another objection as they wait for you to finalize the deal.
6. Introduce urgency
If the customer hems and haws when you ask for the sale, or suggests delaying it until he or she can talk to some other people, try to encourage action by introducing some urgency to the situation.
A customer that is faced with losing out on a good deal on a product they may buy eventually could prompt them to make the purchasing decision right then and there.
You don't want your customer to "walk off the lot," because once they've left your presence without buying, the odds of you making the sale decline precipitously.
How to put introducing urgency into action:
There are a few tricks you can employ to prompt a buying decision, whether that means offering them something or just making it easier to say "yes" without fear.
Offer some extras if they buy today: For example, offer 20 percent off if they buy today, or throw in some extra benefits like free 24/7 customer support and installation.
Eliminate obstacles to pulling the trigger: Overcome their objections by removing any risk: tell them you understand they need to talk to other people, but if they sign today you will offer a full money-back guarantee if they change their mind in the next seven days.
Sales tips for following up
Following up is so simple, yet so many sales people fail to do it, or just don't understand its importance.
But here are a couple simple things you can do that could have a big impact down the road.
7. Send a thank you note
So many companies sell a product and then that's the last contact they have with a customer. That's a huge mistake.
Customers who have already bought from you are the best source for sales of new products down the road. You want to develop that relationship into one that is beneficial for both sides.
Be proactive and send a note thanking them for becoming a customer and providing your contact information should they need anything at all from you. Then, follow that up with a phone call to ensure they are enjoying the product.
Your customer will greatly appreciate this.
How to put sending a thank you note into action:
Thank you notes should be short and sweet, but they should have a next action in mind even though you've already made the sale.
Offer yourself as a resource: Your note shouldn't just thank them, it should also make it clear that you stand ready to ensure they love their product, and if not, you will make sure to make it right.
Keep it short: Your client doesn't want a soliloquy. A simple "thank you" and please don't hesitate to contact me, stretched out to a few sentences at most, should be sufficient.
8. Explore new opportunities
As your relationship deepens with the customer, you should come to a greater understanding about their needs. This opens up opportunities to come up with new products and services that they will enjoy.
Your customer will actually appreciate your coming to them with a product that specifically suits their needs based on your conversations.
They will be a happy buyer, and your relationship will continue to grow as a result.
How to put exploring new opportunities into action:
Look at your customer as a future customer, because they probably are if you play your cards right after the sale.
Set up a conversation a couple months later: Have an in-depth discussion with your client not only about how they are enjoying the product, but what other needs they have that you could potentially fill. Get them excited about the possibilities.
Invite them to try out a beta version of a new product: Your client will be honored to be invited to try out an early version of a product developed based on your conversations, and it will also make it easier to sell to them when it's ready.
Set goals for self improvement now
You've probably identified a couple of these tips that you know you aren't employing in your sales career right now.
Now's the time to take steps to improve yourself. Set aside a day in the coming month to take a step back and try to implement one of these tips. Then measure the results.
For example, maybe take a day to just try to get referrals rather than doing cold calling, and then compare your close rate and time spent on those leads compared to the conversion rate for customers that you cold-call.
By tackling each of these tips with intention, you could dramatically improve your sales career.